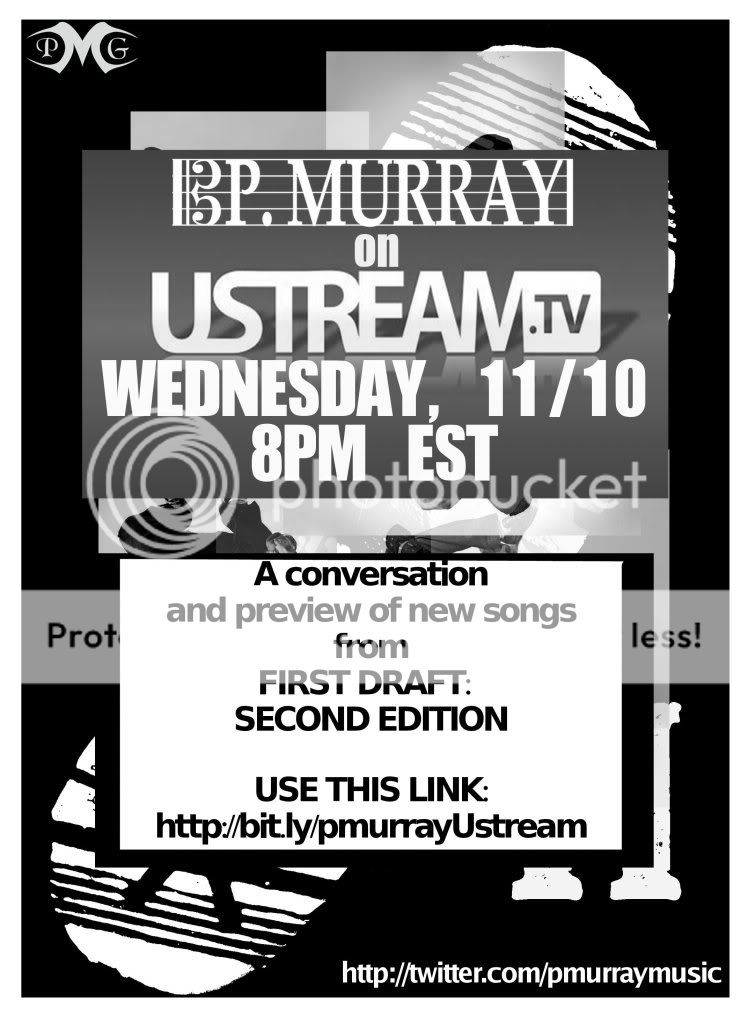 Join P. Murray as he gears up to present the next set of songs for the "First Draft" movement! P. will be talking about his recent developments in the business, as well as previewing a few tracks from FD2. Come with your questions ready, and be prepared for some hot music! Please be sure to share this event with your friends and family, and tune in for a great online "Ki!"
DATE: Wednesday, November 10
TIME: 8pm EST
CLICK THIS LINK 11/10 to get to the chat room:
http://bit.ly/pmurrayUstream
Catch yall Wednesday!